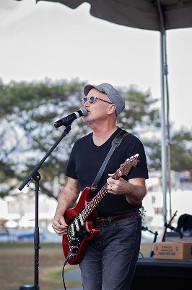 ABOUT 2015 SOWE MUSIC FESTIVAL
The 2015 SOWE Music Festival is a celebration of music, food, beverage, entertainment, and family activities, all available this September, in Westchester County. Along with The Peak 107.1, Baumer Ventures, Inc, is producing another exciting, large scale, community event. Past events include sold out concerts at Life, The Place To Be (Dave Mason, Southside Johnny, Beatlemania, etc.) as well as 2013 & 2014 SOWE Food & Wine Festivals, attracting tens of thousands of attendees, and featuring live music from Joe Durso & Stone Caravan, Gary U.S. Bonds, Marshall Crenshaw, and dozens of other great artists.
The 2015 SOWE Music Festival will feature multiple stages, dozens of top national and regional artists, beer, wine, food trucks, carnival rides, and much, much more. This annual event will be held in Harbor Island Park, Mamaroneck, on Saturday, September 19, 2015 and will attract ten thousand affluent music fans, families, residents, and fun seekers. Southern Westchester County weaves a thriving music and cultural scene, throughout the fabric of the county, enriching the quality of life for all Westchester's residents.
World Class Rock for New York's Backyard
Independent Radio
Affluent Northern Suburbs of NYC
Targets Adults 30-55
Music Focused and Intelligent
50/50 Male/Female
The Peak is where you'll hear artists that stand the test of time. Established World Class performers from the last four decades: The Rolling Stones, The Dave Matthews Band, Pearl Jam, Van Morrison, U2, etc. The Peak does not just play "the hits"…you will hear the entire body of work from your favorite artists, the music that has spanned their career. The Peak also features today's compelling new artists like Amy Winehouse, Norah Jones, and John Mayer. Plus on the new 107.1 you'll hear area musicians,